In this day of age, we only need the internet to access information about chess.
That we should all know already, and if you are a chess player or a beginner chess player, an online app or a chess app can become very useful for you.
Chess applications, especially the good ones, would have a lot of features like chess puzzles, tactics and strategies.
And most of the time you would want to play chess with your friends using a chess app. Wouldn't it be great if I can show you a list of chess app that you can choose from?
Well, the good news is that I'm going to share some of the best and not so popular chess apps that you can check out in this article! Enjoy!
What are the best apps to learn and play chess?
Don't forget to check out this recommended article:
"Best advise in playing online chess" click here to read blog post!
To give you a quick overview here are the chess apps that you can use right now:
Chess.com
Play Magnus
Magnus Trainer
Learn Chess with Dr. Wolf
ChessKid
Chess King Learn
To be honest, I have only used one chess app to play chess online, and I started playing with it on my computer, not even on my phone…
I just found out later that this online chess platform has a chess app!
I'm talking about chess.com, and it is being played by top chess players and even those who are just starting to play and learn chess.
Ok, let's take a look at the best apps to play chess!
1. Chess.com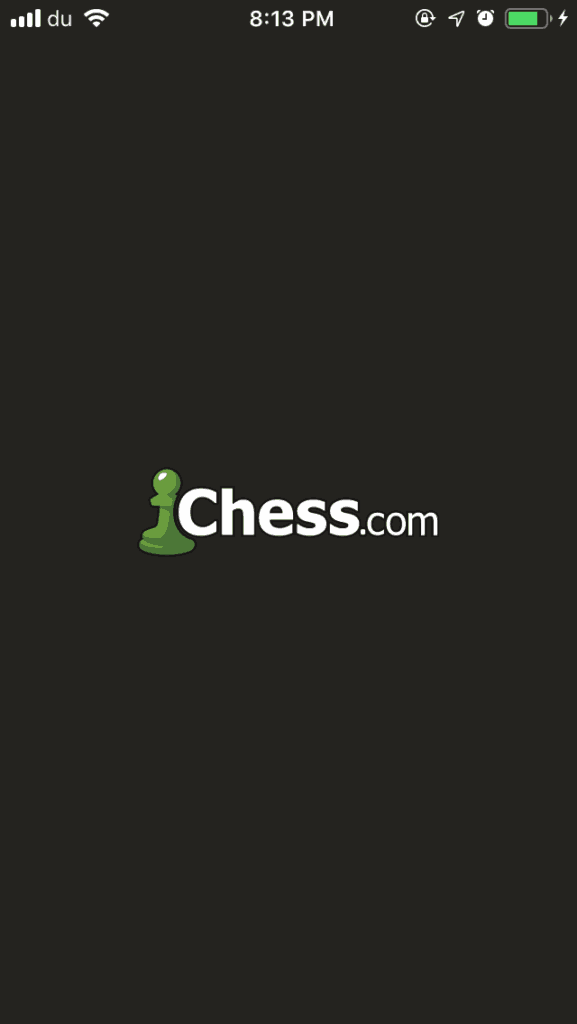 For this specific app, I enjoy the user interface, and there are a lot of options for you to choose from.
This will work well for beginners and chess players with more experience, for playing chess choose a computer and then select the level of the computer that you want to play.
You also have the option to play chess online with your friends, which is incredible.
Also read: Why this is my preferred online chess game!
2. Play Magnus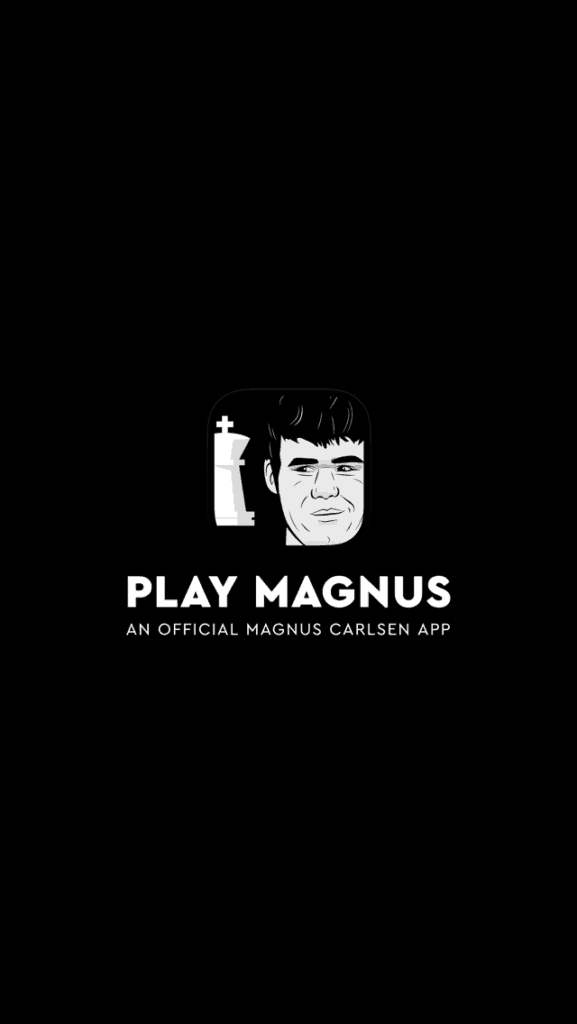 This is Magnus' official chess app, and it is also amazing.
Beginners and seasoned chess players will not get bored and won't get frustrated with the user interface, although there will be ads that will show up from time to time.
Overall with this chess app when you just want to play chess, then this is another free chess app that you will enjoy having. Mainly you have the option to play against Magnus Carlsen starting from age 5 up to 29 years old.
Both of these apps can be used to play chess anytime you want, even if you don't have the internet on your phone. Except for other features that will require you to have internet access.
Now, what about a learning chess app?
Chess teaching apps are very much popular not only to a beginner or more experienced chess player…
But for people who teach chess to kids or for chess coaches that want to gain more knowledge in chess.
Here are the best apps to learn chess and my favorite learning chess apps you can install on your phone!
1. Chess.com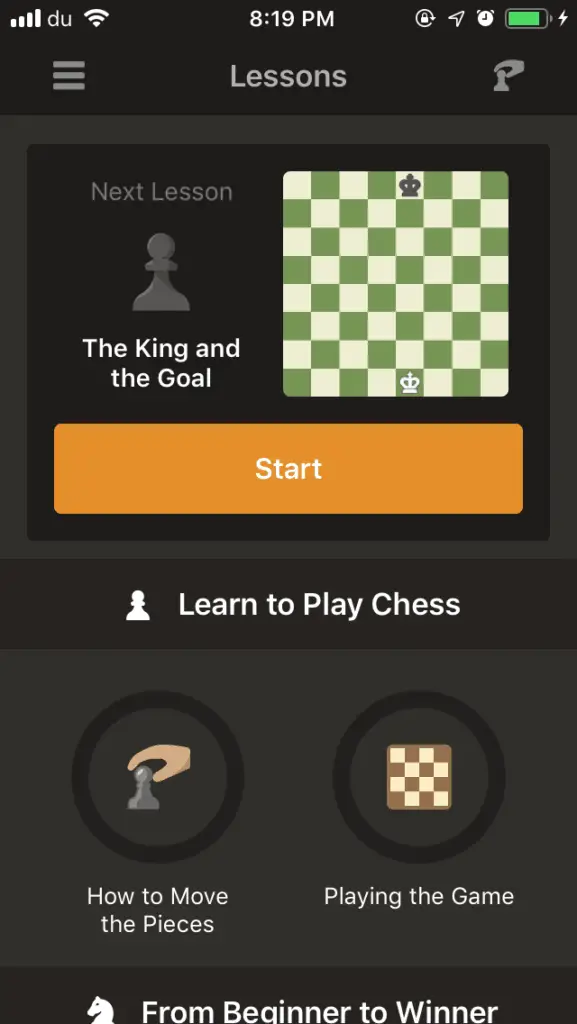 If you haven't check this one yet, chess.com offers a lot of tutorials for beginners and intermediate chess players to learn chess!
You may have noticed that this chess app is also on my list of the best app to play chess, well its because this app has this feature of learning chess. 🙂
And you can learn a lot of excellent lessons and have fun at the same time. Yes, learning chess can be so much fun too… 🙂
I would also say that this is the best app to learn chess openings!
Although there are some lessons that you need to become a member and but I believe the free version is going to be very useful for chess beginners to learn the basics!
2. Magnus Trainer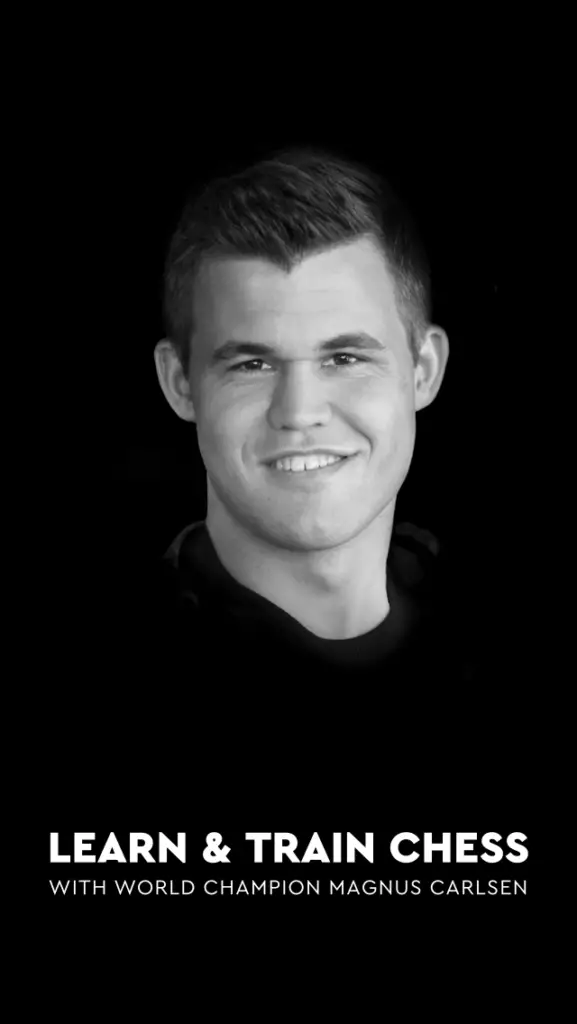 This is not the same as the Play Magnus app, but they are both created as Magnus Carlsen's ultimate chess application.
I have already tried this chess app, and it is easy to navigate – you can start the course in the basics, easy, medium and hard.
The course will explain the history of chess, and whichever topic you are or level in the course you are going to have more information about it.
This chess app is worth checking out! I still have it installed on my iPhone! 🙂
The only issue I can find about this app is that it won't be free for long! You need to pay monthly to access some of the more important lessons.
3. Learn Chess with Dr Wolf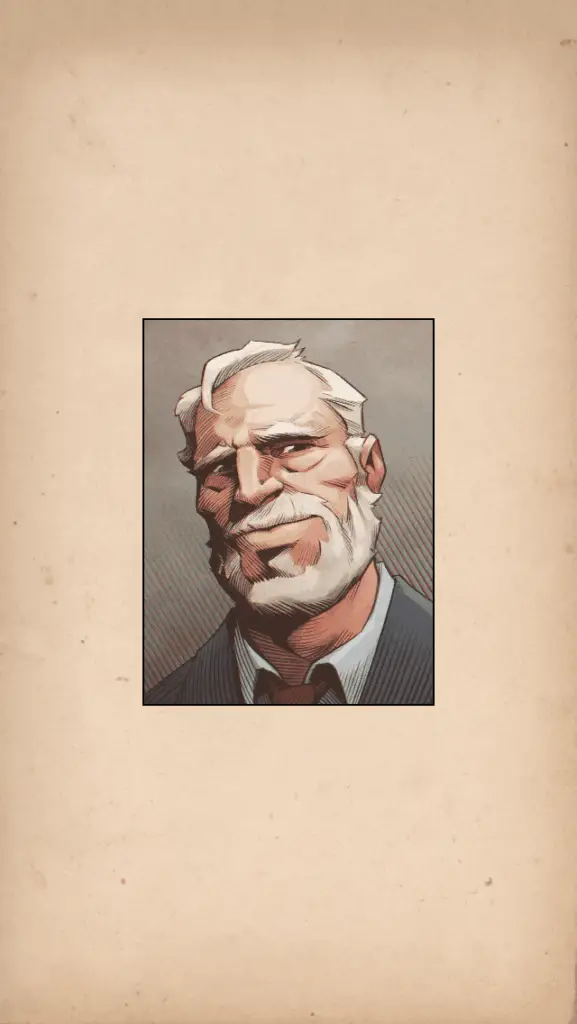 This is another chess learning app that teaches you like a bot in a messenger.
You will be asked a series of questions, and depending on your answer, the app or Dr Wolf will guide you accordingly.
For example, I ask about the rules of chess by selecting the options available, and then the answers will be further reduced to a specific move, tactics, etc…
After that, this chess app will finally show you the chessboard, and then at the top of the screen, there will be an explanation given by Dr Wolf himself! Cool huh!
I tried to click the back arrow of the app, and I can't seem to go back to the most previous question or option to play chess.
But…
The option that you would most likely to choose is the "Let's move on" option – once you select that option to choose "Play a game"! You can play from a beginner to advanced option absolutely free, and Dr Wolf explains every move as well! This is another fantastic chess app to have on your phone! 🙂
4. ChessKid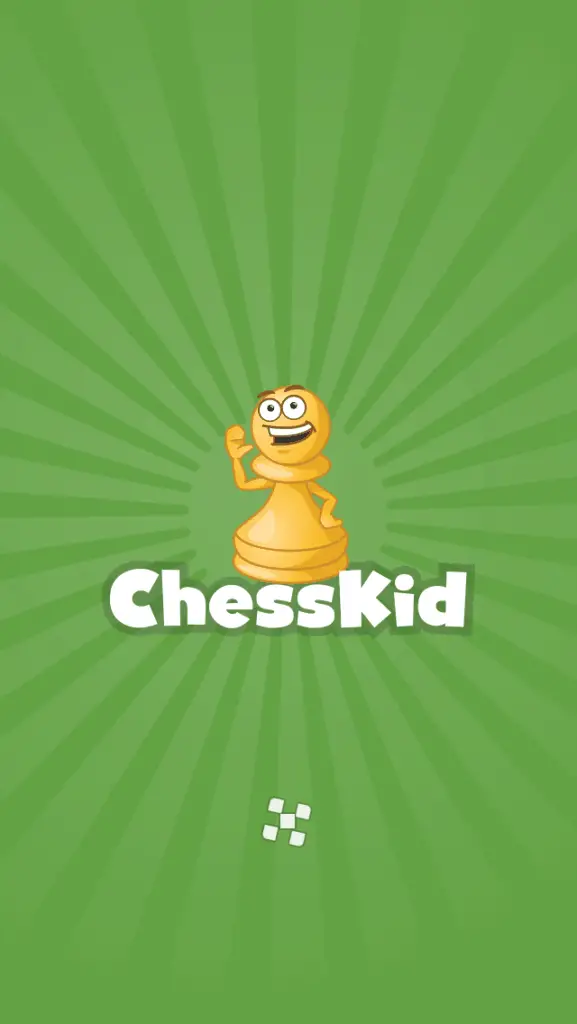 You can look for this app on your iPhone using the ChessKid or Chess for Kids…
The creator of this app is the same creators of Chess.com, so the setup and user interface will have some similarities, and this is an excellent chess app for kids (obviously)…
ChessKid app makes it fun for your kids to learn chess, but you need to guide them at the same time. This chess app can also be played on a computer, my daughter uses this application on her computer, and she enjoys it a lot!
Your kids can play with a bot, by selecting "Play a Bot" or with learning chess they can select "Learn to Play", and the app will give them instruction that they need to accomplish like "Capture the Star", and they need to move the chess piece till they can capture the star on the chessboard!
I let my daughter play with this app anytime, besides this app is very educational for kids, and they will learn to think strategically, and learn to analyze situations!
Here are my choices for the best chess puzzles, chess analysis and chess tactics apps.
1. Chess.com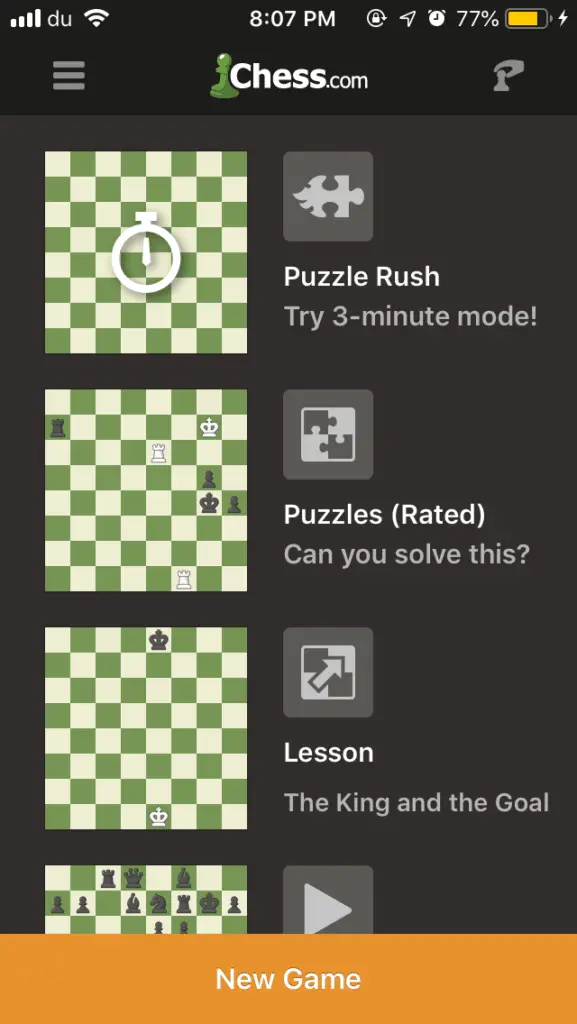 You can find training tools that include puzzles which is new in the dashboard menu of this chess app.
You can go through a series of puzzles, tactics, etc., and the app will help you analyze the game too!
You can access the puzzles and tactics for free!
But…
I do recommend you check out the membership plan for this app to get more advanced lessons and also this could be the best chess app to play with friends which is an excellent multiplayer chess application!
2. Chess King Learn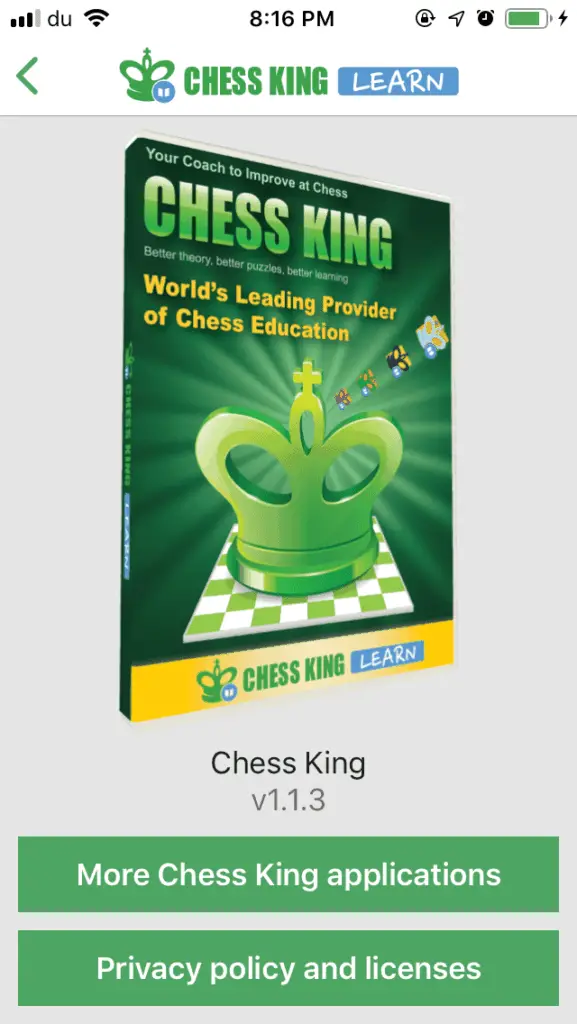 This chess app is the one I use to create my youtube videos, well the chess app in computer…
I installed the free version of this app on my phone, and you will find a lot of option, especially for the puzzles or tactics that you can study using your phone.
When you play with the "Mate in 1" tactics in Chess King Learn, for example, you will go through a timed and series of mate puzzles! You can have perfect practice time with this feature, especially for beginners; this is very useful for chess analysis.
It does have a buy version of this app and will give you more access, but the free version is more than enough!
Is there a chess app for android and iPhone that you can download?
Yes, there are chess app for android and iPhone!
1. Chess.com can be downloaded in iPhone and android
2. Magnus Trainer can be downloaded in iPhone and android
3. Play Magnus can be downloaded in iPhone and android
4. Learn Chess with Dr Wolf can be downloaded in iPhone and coming soon for android
5. ChessKid can be downloaded in iPhone and android
6. ChessKing Learn can be downloaded in iPhone and android
So, these are the chess app for android and iPhone that you can play and learn immediately!
They are some of the best chess apps for beginners not only for android but for iPhone as well!
Also read: Want to learn tips to learn how to play quick chess online?
Wrapping Up
In this article, we have taken the time to look at the best chess app that you can install for your phone…
I did share the most useful and one of my favorite chess learning app…
For the learning chess app, it doesn't matter if you are a beginner or you don't know anything about chess – those apps I have mentioned above will give you the essential basics of chess that you need to know!
I have also shared apps that you can use to play a practice game of puzzles and tactics!
Most of these chess apps are free, and if you want to improve your game then you have the option to purchase or become a member to gain more advanced lessons of tactics, learn about chess openings, etc…
Do check out my comprehensive chess resources that may also be useful for you in learning chess on this page.
Hope you were able to find the perfect chess app for you – please do share this article to your friends or families who are also interested in chess! Have fun playing with your chess app! 🙂